Our background
Océan Développement is a French shipyard dedicated to offshore racing and marine projects. Océan Développement has an extensive experience in the design and manufacture of offshore racing sailing boats, especially with the multihull series MOD70, as well as in the refit of large and technology intensive boats such as the Race for Water solar vessel. Océan Développement is located in Lorient, with a 2000 m2 office and workshop space, in the heart of the Brittany based offshore racing and marine project ecosystem (La base).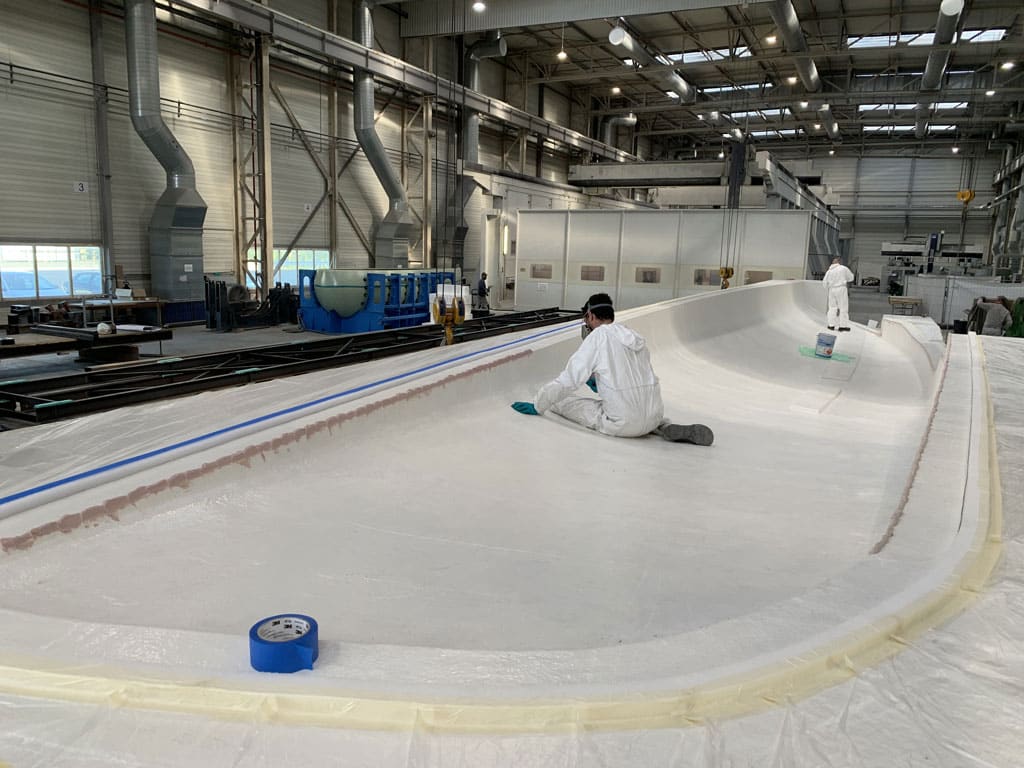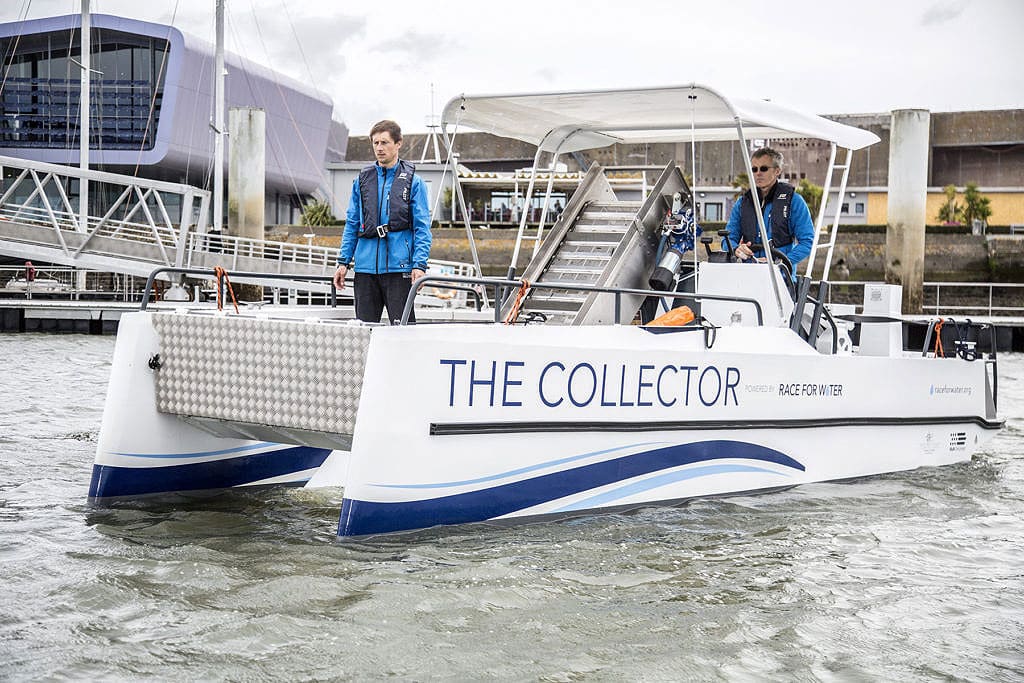 A mission driven organisation
On behalf of its customers or for its inhouse projects, Océan Développement operates projects to promote sustainable mobility, always aiming at striking the best balance between its 3 core pillars: eco-design & manufacture, durability and performance. The development of the MOD70 series and associated international class until 2013, then the refit of the Race for Water vessel (ex Planet Solar) and the organisation of the around the world odyssey from 2017 to 2021 to raise awareness about plastic pollution and promote local valorisation solutions, contributed to build and reinforce the team competencies and mindset towards technical solutions to reach a more conscious and efficient approach to sustainability in yachting.
Key historical milestones
2008: Establishment of the Shipyard with a focus on offshore racing.
2009 to 2013: design, manufacture and promotion of the MOD 70 (Multi One Design) series and international racing class.
2015 to 2021: Race for Water refit and around the world odyssey to raise awareness towards plastic pollution.
2016: Collector project – work boat for the collection of waste in marinas.
2022: launch of the MODX series for a full autonomy and zero CO2 emissions in both coastal and offshore cruising.
The team
Océan Développement was founded in 2008 by two renown sailors and athletes, Stève Ravussin and Franck David. Today the shareholders and management team members are Marco Simeoni, Franck David and Jean Guyon. Océan Développement's team is also centred around a core group of long term members, engineers and sailors with a passion for sailing and performance, which over the years has developed a strong know-how about renewable energies and innovations in the context of ocean sailing. This highly skilled team is today fully dedicated to bring to life the new MODX series.