Breakthrough innovations
The MODX 70 innovates in many aspects to create a new 100% renewable energy yachting experience, based on a combined safe and easy to operate wings and electric engines automated propulsion system.

2 automated propulsion systems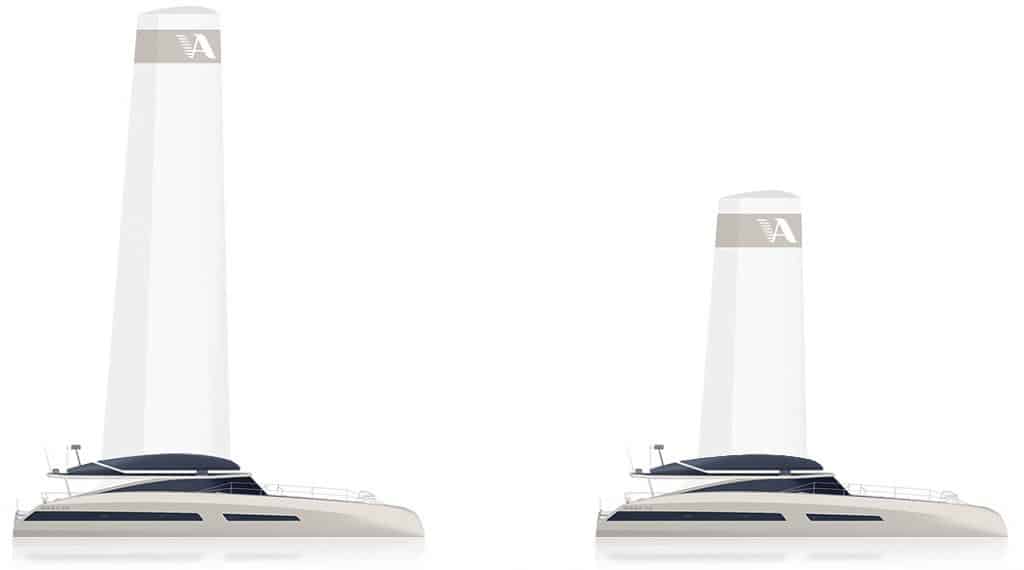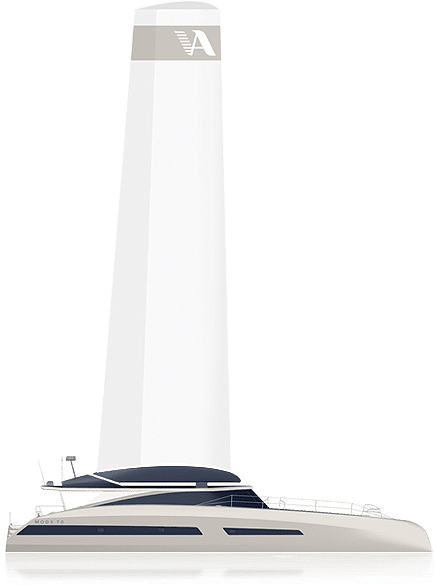 AEROFORCE© WING
Inflatable, automated & retractable
2 x 125 m² wings

ENGINES
100% electric
2 x 40 kW
100% RENEWABLE ENERGIES
ZERO CO2 EMISSION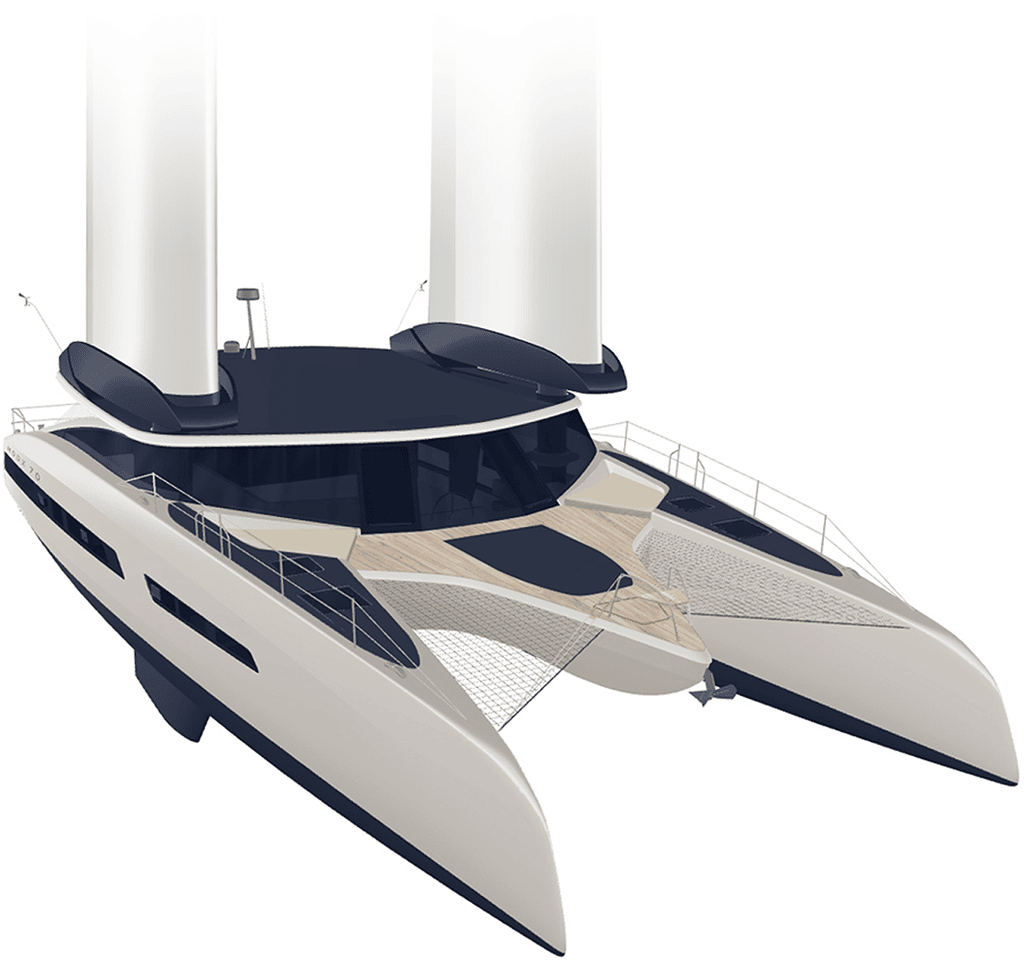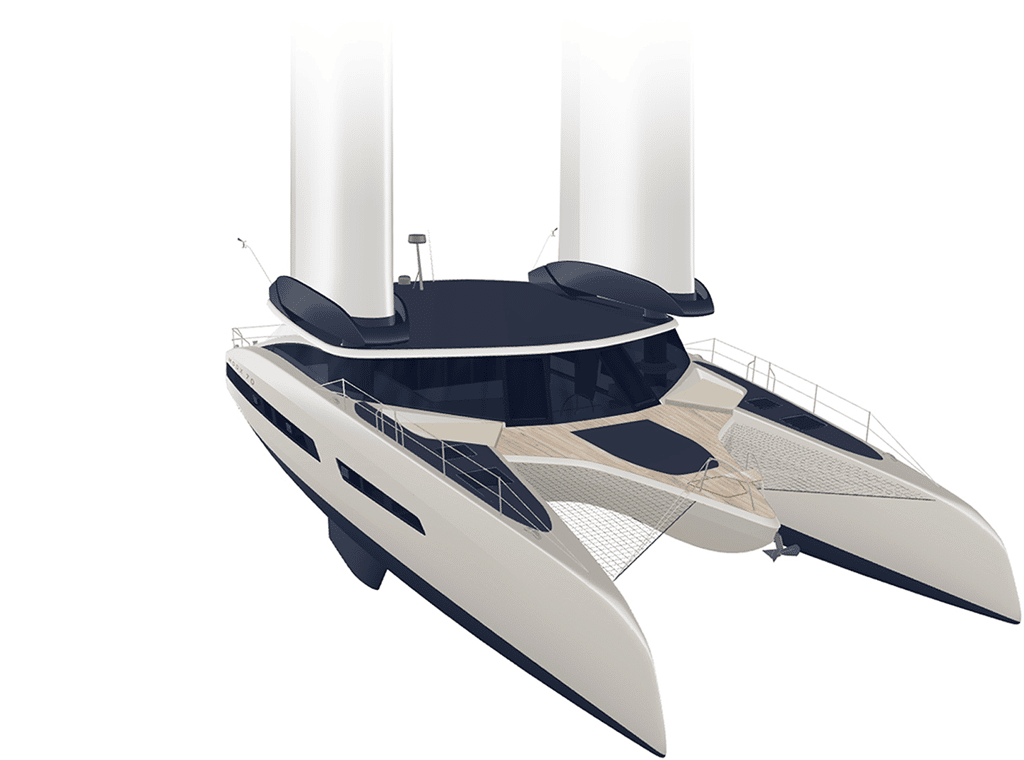 Inflatable wings
2 inflatable, automated and retractable wings.
+35% power gain compare to traditional sails.
Wing system by Aeroforce©.
Automated management.
Learn more about Aeroforce©
Solar power
70 m2 of solar panels.
Last generation solar panels.
Provides up to 35% of the energy mix.
Power : 12 kWp
Central control system automation and connectivity
Electric propulsion system management.
Wings propulsion system management.
Centralised control command. Connected system for remote maintenance.
Autopilot.
Hydrogeneration
Power generation through the 2 pitch adjustable propellers. Optimisation Vitesse navire / besoin production
Provides up to 35% of the energy mix.
Power: 3 kWp at 10 kts of boat speed.
Bio-sourced materials and eco-responsability
Bio-sourced materials: Linen fibers, cork, 38% bio sourced epoxy resin.
Recycled material: PET foams 40% recycled.